We have gotten accustomed to hearing how rewarding and noble it is to be a healer. The job has been glorified to the extent that the major chunk of hard work goes in the shadows. And nobody talks about how much practice the CNA test requires.
Nurses are indeed the backbone of the healthcare system. Many would think the pandemic may have deterred the ambition to enroll in the program, but the effects were the opposite. In 2020 alone, there was a noticeable spike of 18% of candidates enrolling in the program.
The program to become a registered nurse, licensed practical nurse, vocational nurse, or assistant nurse is rigorous and comprehensive to ensure holistic patient care.
The Nursing board has designed testing protocols in two parts – written and practical exams. For the written part, you can attempt several CNA practice tests and take classes. And for practical aspects, you are required to complete the hours of hands-on practice in a clinical setting.
Note: The classes must only occur in state-approved facilities.
Besides these main aspects, there are other points to consider before you begin your program.
1. Prerequisite for the Test
The minimum education requirement for obtaining a CNA is a high school diploma or GED. Once you have finished your education, you can enroll in the program.
Even if you are enrolled in a bachelor's program, you can start the CNA education and training program. If you enroll in a bachelor's program in a relevant field, you can progress in your career.
2. Take the Test
Before you sit for the test, you need to know you can have three attempts to clear written and practice each. So make sure you take your time and practice for the CNA test. And to that, you can take a free CNA practice test that is similar to the actual written test.
It'll help you understand the format and the types of questions you might expect in your CNA license exam. It's a great way to prepare as you'll find out your weak areas. There are ample samples of CNA practice written tests and free CNA practice tests with answers, so preparation shouldn't be a problem.
After you have completed in-person training and gained some experience that helps you get insight into what CNAs do in hospitals, you are eligible to sit for the exam. Once you have acquired the certification, you can work in a medical facility.
3. Renewal of Certification
Remember, once you clear the test, the clock for certification starts. The certification is valid for two years, beginning from the date of acquisition. The renewal of certification varies depending if you continue working or not.
If you were employed in the facility, then you do not need to appear in the exam for the renewal. All you need is to apply for renewal and get it renewed based on work experience.
But if you were not employed for a major part of two years, you need to appear in the exam again to get it renewed. It is best to strategize ahead of the exam to align your plans.
4. Resilience & Hard work
To work as a Certified Nursing Assistant requires hard work and resilience. The process begins with studies, and CNA practice written tests to ensure you clear them on the first attempt.
The exam is the test of your grit. The way you persevere to clear the test comes nothing close to what the job demands. There will be days when there will be less time to rest, and work will pile up. We have seen in the pandemic 2020 how the healthcare system tumbled under pressure.
If you don't shy away from hard work, then the job matches your ethos.
5. Listening, Listening, and Listening
Most of the time, listening helps understand what the patient is going through. You would be surprised to know oftentimes; you can diagnose problems by listening intently to the patients.
Moreover, if the patient feels heard, half of their problem and illness is cured. So, if you don't have the tolerance for listening to a person in distress, babbling away their problems, and often repeating, you need to reconsider if you can be a CNA because listening is life as a CNA.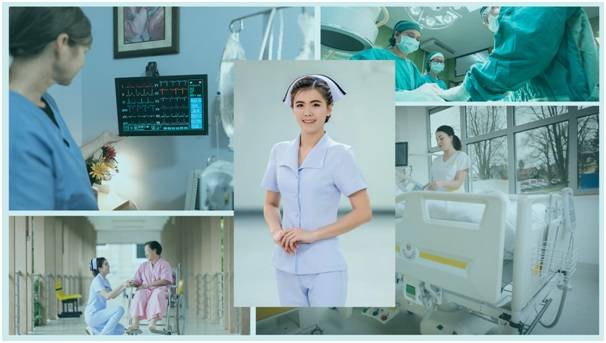 6. Check Program Requirement
You may not know, but program requirements vary slightly in different states. So before you start the CNA practice exam for the written test, check the requirements for the said state.
For instance, Connecticut and Montana are known for being easy to clear tests, meanwhile, Ohio and California are known as states hardest to get certification for nursing programs.
The level of difficulty and credit hours also vary. Hence it is best to get an idea of requirements, so you can incorporate those in the test and clear the exam that gives you a license to practice in both states.
7. Empathy Over Everything
For nursing assistants, empathy is over everything, whether religious, cultural, moral, or ethical prejudice.
There might be a time when you will have to treat a convict, but as a healer, you must be partial and set the prejudice aside. For you, the person in question is patient and needs your equal and fair treatment.
If you feel you can't be partial, you need to stop and think about how strongly you feel about it. In health care, compassion is for everyone —regardless.
8. Better Progression Opportunities
It is often said that nursing is stunted in growth and progression, which is untrue. After you have cleared your CNA, you can start looking at the requirements to enroll as a registered nurse, vocational nurse, or licensed practical nurse.
Each program has different sets of prerequisites to be eligible to sit for the exam. But since you are already working in a medical facility, you get most of your hours as practical requirements are covered. Despite the misconception, there are opportunities to advance in the career ladder.
Parting Wisdom
Life as a CNA is not what we imagine from the outside — there is much more to it. Most of the grunt work gets lost in glorification. But no one can deny that nurses are an integral part of the healthcare system.
Before you start your journey to appear for the exam, it is best to sit down and ask your selves some questions:
Are you a social person?
Can you listen to an ill or injured person constantly complain about their pain?
Can you work and think under pressure?
Do you stand strong amid pressure and emergencies?
Can you stand for hours?
Do you have the strength to lift or transfer a patient?
Can you be empathic to a patient and put all the biases aside?
These are some crucial questions you must ask yourself before you begin your journey to practice the CNA test. If the answer to all the questions above is 'yes,' then nursing is your calling. Welcome to the grunt!