Being a freelancer offers the freedom and flexibility of setting your own hours, working from anywhere in the world, and taking on projects that you're passionate about. But being a successful freelancer also means being savvy with money.
Freeing up resources to grow your business and maximize profits requires strategic budgeting, careful spending habits and smart investments.
In this article, we will discuss the 9 best money-saving tips for freelancers so that you can get the most out of your finances.
1. Create a budget
Keep track of your income and expenses so that you can see exactly where your money is going.
Creating a budget will help you to allocate funds according to priorities, ensuring that there's enough left over for investments, savings or other important purchases. Consider using a spreadsheet to easily manage and monitor your finances.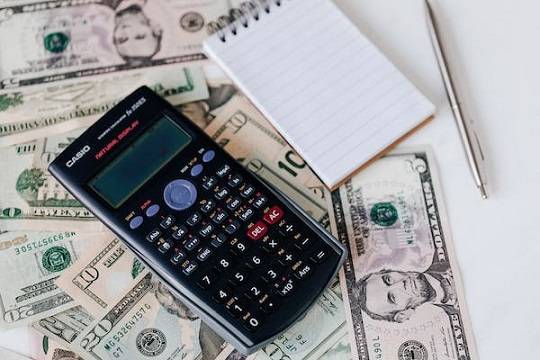 Ways to create a good budget for freelancers:
• Track your income and expenses on a monthly basis.
• Set aside 10-15% of your income for taxes.
• Allocate a percentage of your budget to cover business expenses such as office supplies, software subscriptions and professional memberships.
• Invest in growing your business by setting aside funds for marketing and advertising.
• Consider setting up an emergency fund.
2. Take advantage of technology
Take full advantage of the many free or inexpensive productivity and budgeting tools available to make your life easier as a freelancer. These include invoicing and accounting software, cloud storage solutions, project management apps, tax filing services, budget tracking tools and more.
For instance, if you are a graphic designer, you can compare canva vs indesign to see which one is cheaper with good features.
3. Track your spending
Make sure that you're aware of every penny that you're spending. Keep track of your expenses by writing them down in a journal or using a budgeting app like Mint. Here are some steps to track your spending.
How to track your spending as a freelancer?
• Set up a system for tracking your expenses, such as an Excel spreadsheet or budgeting app.
• Regularly review your bank statements and credit card bills to ensure that you are not overspending.
• Use cash instead of cards when possible, so that you're more aware of how much you're spending.
• Take advantage of online budgeting tools such as mint.com and personalcapital.com to help you stay on track with your finances.
4. Prioritise investments
Investments in essential items such as marketing materials, website hosting, and software can help you to save money and increase your profits over time. Invest wisely and look for ways to get the best value out of each purchase.
Don't invest in things that you don't need. Spend money on things that will help you to increase your income or grow your business. Consider using resources such as comparison shopping websites and discount codes to save money when making investments.
5. Barter with clients
If you're looking to cut costs, consider bartering with clients when possible. Offer your services in exchange for goods or services that they may have in abundance, such as marketing materials, website design, office space or even discounted products.
Learn great communication skills to barter effectively with clients and make sure to clearly outline the terms of your agreement.
6. Take advantage of tax deductions
Freelancers are allowed to deduct a range of expenses from their taxable income, so make sure you're taking full advantage of any deductions that are available. This could help you to save money on taxes and increase your profits for the year.
7. Shop around for insurance
Insurance is essential for freelancers, but it doesn't have to be expensive. Shop around for the best deals and compare policies to make sure you're getting the best value for your money.
You can also consider group insurance plans if you're part of a trade association or union, as these can often be cheaper than individual policies.
8. Invest in yourself
Investing in yourself is one of the best ways for freelancers to save money. Spend time learning new skills and staying up-to-date on industry trends so that you can increase your income and get better results from your work.
Ways to invest in yourself to increase income
These are some ways to increase your income by investing in yourself.
• Self-training: Read books, take online courses and attend seminars to learn new skills.
• Networking: Reach out to other freelancers and professionals in your industry for advice and potential opportunities.
• Professional coaching: Working with a coach or mentor can help you make the most of your skills and find creative solutions to challenges.
• Investing in tools: Investing in the right tools can help you improve your daily productivity and increase your income.
9. Save for retirement
Start saving early and make sure that you're setting aside enough money for retirement. There are several options available for freelancers, such as a self-employed 401(k) or a SEP IRA. Setting up an automatic savings plan is one of the best ways to ensure that you're putting away enough money for the future.
Following these simple money-saving tips can help you to make the most of your finances, free up resources for investments and ensure that there's enough left over to save for retirement.
Keep track of your spending and make sure that you're taking full advantage of tax deductions and other cost-saving measures. With the right strategies in place, you can maximize your profits and achieve long-term financial success as a freelancer.
Conclusion
Saving money as a freelancer isn't easy, but it is possible. With the right planning and strategies in place, you can make sure that your finances are in order and that you're getting the most out of every penny.
From tracking expenses to taking advantage of tax deductions, there are countless ways to save money as a freelancer – all of which can help you to achieve long-term financial success. So, take the time to create a budget and start putting money-saving strategies into action today.