Many entities today choose to use automated license plate readers. These camera systems capture license plate numbers that pass by. Besides capturing the plate information, the system records the date, time, and location. It also captures a photo of the vehicle and certain systems are capable of collecting a photo of the driver and passengers. The system then uploads this data to a central server.
Where Might ALPR Systems Be Found?
Localities often attached ALPR systems to street poles and streetlights to gather information about passing cars. Highway overpasses are another location where the cameras might be found. However, other entities have found uses for automated license plate readers. The readers might be found on police cars or mobile trailers. In addition, parking garages and airport parking lots benefit from this system offered by Genetec.
What Might This Data Be Used For?
Parking lots and garages often rely on ALPR systems to manage the flow of traffic. First and foremost, the management company can determine which times of day are busiest and how to improve the flow of traffic during these periods. Localities often use these systems to evaluate traffic in a given area.
In the past, parking patrols manually checked vehicles to catch parking violators. Not only was this process costly and time-consuming, patrols often missed offenders. This led to a loss of money for localities, as they were missing out on fines they could collect. In addition, they often struggled to ensure there was ample parking. ALPR systems resolve these issues.
How DO ALPR Systems Work?
Automatic license plate recognition technology makes use of 360-degree cameras and optical character recognition. Once the system captures a license plate number, it translates the information into textual data. This data is then compared against a master list to find parking violators. However, it can be used for various other purposes, such as identifying heavy periods of traffic flow.
Automatic license plate readers fall into one of two categories. The purchaser must decide between stationary cameras and mobile ones. Each option has its benefits and drawbacks.
Stationary cameras remain in a single location and capture vehicles when they pass within the camera's view. In addition, they may be used in various parts of a parking lot or garage to learn more about driver behavior. For example, the camera can determine how many cars occupy the first available parking space and how many travel to the farthest space in the lot away from other vehicles.
Mobile cameras, in contrast, may be used to ensure vehicles don't remain parked in an area longer than the specified time period. Parking enforcement officers in a city may use these mobile cameras to write tickets for cars parked in a space longer than the allotted time frame.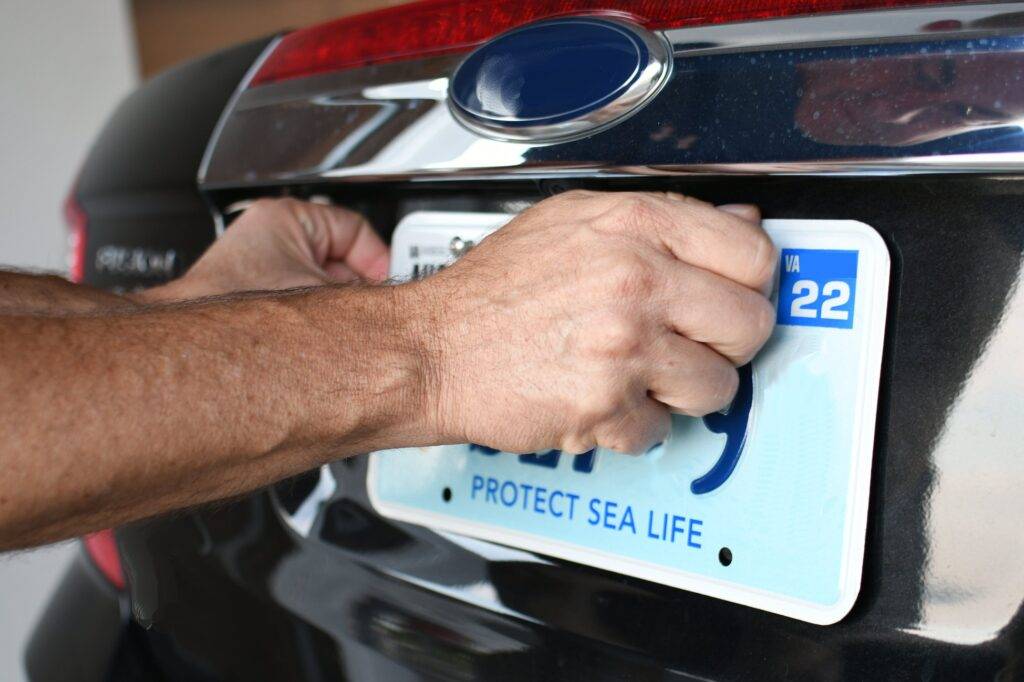 Why Use ALPR Technology?
A person might wonder why ALPR technology should be used. What benefits come with investing in a system of this type? Is the cost justified by these benefits?
Parking Enforcement Efficiency
An ALPR system helps parking lots, garages, and patrols improve mobile parking enforcement efforts. This technology works for on-street and off-street parking. An ALPR camera can be mounted to a parking enforcement patrol vehicle, for example, to identify cars that have exceeded the maximum parking time frame. In addition, the patrol officers can detect and prevent parking violations in less time. This allows them to do more in a day with less effort.
The system allows management teams to identify and define patrol areas based on usage. Ticketing problems decrease when this system is implemented, and localities uncover additional benefits once this system is in place.
Parking lot and garage attendants also benefit from the use of an ALPR system. They no longer need to man a gate and pass out or collect tickets. The process can be handled with the help of the camera system and drivers can be billed electronically for the time spent in the lot or garage. Vehicles that remain past a designated time frame can be identified easily, so the driver may be contacted and action taken to remove the car.
Improved Flow of Traffic
Parking lots and streets often fill up, leaving drivers with nowhere to go. With the help of ALPR technology, localities and parking lot managers find they can identify open spots and parking violators quickly and easily. Drivers can be redirected to open spots and vehicles violating parking regulations can be towed to increase availability. This will improve the flow of traffic. In addition, this data can be used to make decisions regarding future parking infrastructure needs.
Enhanced Parking Experience
Every driver has lost their car in a parking lot or garage at least once. It's easy to do so. With the help of ALPR, the vehicle can quickly be located once again. Furthermore, when a vehicle is stolen and the perpetrator attempts to hide it in a parking lot or garage, the camera system will pick it up. If the system is connected to local law enforcement bulletins, the vehicle can be recovered rapidly, and the perpetrator may even be caught.
Increased Revenue
The need for human parking resources decreases when ALPR technology is utilized. The management and enforcement of parking facilities is optimized, which leads to an increase in revenue. Detailed parking data and statistics are easily collected, resulting in rapid identification of parking violations.
Powerful Software
With the use of ALPR technology, management teams find they can oversee parking facilities from anywhere. A person may learn about parking occupancy and availability in real time, even if they are across the globe. Changes can be made to accommodate traffic that is heavier than normal. Furthermore, during slow periods, the management team may decide to reduce parking fees to encourage more business. Detailed reports and statistics allow users to gain information that is beneficial when anticipating future needs.
Parking management and enforcement becomes easier when an automatic license plate reader system is implemented. This technology is of benefit in both on-street and off-street scenarios and employs machine learning to ensure users have access to the latest technology to ensure they get the most value from the system. Learn more about ALPR technology today, as every parking management and enforcement team will benefit from its use.