It's never too early to begin thinking about your career. Yes, even when you are a teenager. But before thinking about your career, you should know about all the jobs perfect for you.
Some common stress triggers for teens include academic responsibility, dealing with relationships with friends, family discord, traumatic events, or other dynamic life changes. However, the jobs for 18-year-olds will provide financial security while advancing your freedom and exposure.
While many of us start thinking about our future as teenagers, it's essential to know all the jobs hiring at 18. Many jobs for teens allow entry into a professional realm at a young age, which may help you financially, advance your skills, and prepare you professionally.
Part-Time Jobs for Teenagers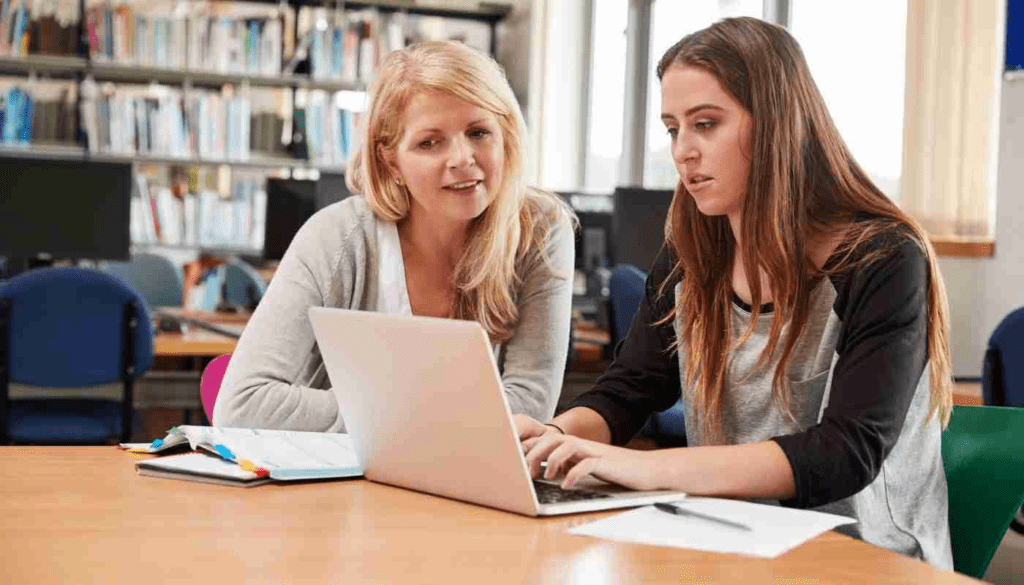 While the teenage years can be stressful, with hormone changes and social pressures, some exciting opportunities are available to different places that hire at 18. 
You may find such neighboring part-time jobs by using the search engine to look for places that hire at 18 near me. This article will help you see if these job types offer something you want to pursue as part of your future.
1. Babysitter
Babysitting is an excellent job for 18-year-olds. Working as a babysitter is a great way to earn extra income, meet new people and make some extra money. The hours are flexible, and parents hire babysitters for their kids.
2. Dishwasher
The dishwasher is another part-time job for teens that can be done after completing school. Dishwashers are responsible for washing dishes and arranging clean plates at specific venues. They will also wash pots, pans, and other kitchenware and put clean dishes in stacks at various locations.
3. Pet sitter
Pet Sitter is a significant part-time job for those who want to work for animals and adore them. This job requires a lot of responsibility for taking care of the pets.
The primary responsibility of a pet sitter is to cook special meals for pets as instructed by the owners, manage the behavioral issues of their pets, and encourage mental & physical stimulation. So, if you think you can handle other people's pets well, this job is the ideal choice.
4. Lifeguard
Lifeguarding is a popular job option for 18-year-olds looking for summer employment. The working hours for this job may vary depending on your location, and it can be part-time or even full-time. The only requirement is to be certified before working in your local pool area.
5. Animator
If you are looking for an easy way to earn money online, you can try animator jobs. If your dream is to build a career in the cartoons and animation sector, this is the field for you.
Animator jobs are on the rise as people like to watch animated movies and shows on TV. It makes it easier to market these products to investors, producers, and others who might hire them.
6. Data Entry Specialist
If you are one of the people who love to work with computers, then this might be the best career option for you. Data Entry Specialist is a lucrative job for 18-year-olds to earn money. You will be required to enter textual material into a computer and transfer data from one software to another.
You may earn money by working as a data entry specialist for data entry or clerical duties or helping out in an office. You will find many job positions at home that can help you make money.
7. Video Editor
If you're a 18-year-old with the correct computer software and skills in video editing, you can make money doing video editing. The younger you start, the better.
As a 18-year-old with the appropriate computer information and skills in video editing, you could make money by combining smaller videos to create an enticing, fascinating film. You might trim a longer movie only to contain the most relevant bits.
8. Blogger
Starting a blog is one of the best ways to make serious cash as a teen. Teen bloggers who write about a particular subject, like fashion, travel, or gadgets, can easily monetize the blogs through affiliate marketing. Many websites specialize in placing ads on blogs and then pay teen bloggers based on how many clicks their links get from other people who have seen these ads.
9. Article Writer
Article selling is an excellent way of making money as a teen, and you can do it all from your computer. This task isn't hard if you have all the right tools, including access to a computer with an internet connection. You have numerous article writer jobs available, offering you a steady income. Furthermore, you can build a lucrative career as an article writer!
10. 3D Modeler
If you love 3D art and computers, you may want to consider a career in 3D model making. This fun, creative career will allow you to apply your creativity to something useful. You can work freelance or be hired by an established company on a contract basis.
11. Waiter/Waitress
If you're 18 years old and have no experience, there's another opportunity to work in a restaurant serving food at your door. A waiter or waitress job can be a fun and easy career if you like the attention of everyone. The primary responsibility of waiters and waitresses are to take orders, serve meals and beverages, and clean tables.
12. Newspaper Delivery Person
If you don't have experience but are 18 years old, you may be able to get a job as a newspaper delivery guy. It is one of many jobs available for teens and young adults with no experience in a field but who have finished high school or completed some college classes.
Being a newspaper delivery person, you will get paid for picking up newspapers and inserting the supplements in the main paper. You also require to deliver newspapers to people's homes early in the morning.
13. House Cleaner
If you're looking for ways to earn money that are quick, easy, and secure (and also don't require much time or experience), house cleaning may be another option for you. Not only does it require any experience, but there are also opportunities for advancement and more significant earning potential. You can do this job while you are still in school.
Cleaners are in charge of keeping homes or individual rooms neat. It includes tasks like sweeping and vacuuming, laundering clothes and dishes, and dusting surfaces that you're used to performing around the house. The hours might vary depending on the type of work you undertake.
Final Words
Finding jobs for 18 year olds is relatively easy as there are many opportunities at your age. With your ability to handle responsibility diligently and perform tasks assigned without the supervision of your employer, you can achieve great success after high school.
Think about what you enjoy doing and try to find the jobs hiring at 18 in that industry that intrigues you. By doing so, you may find yourself with a leg up on the competition that begins to look for employment at the same age.
Nikita Sikri
Nikita Sikri is a content creator and marketer who simplifies complex ideas and structures words to make them easy to understand for all audiences. She is a professional writer and editor- currently running a content writing agency, Aim2write, in Gurugram, India.