There are four ways of creating stunning e-commerce sites and apps. And you don't have to be an IT genius to hack these easy ways of creating e-commerce sites and apps. You can start by drawing inspiration from leading e-commerce brands. This will help you create an incredible online shopping experience that will impress your customers.
However, you will need more than an attractive design to create a stunning and successful e-commerce site and apps. Incorporate effective SEO to stand out from the competition.
Ensure you have a unique and memorable brand name for your e-commerce store. After that, make sure you have a solid and relevant marketing strategy before the site launch.
Over recent years eCommerce has had a significant share in the global retail landscape. The internet penetration transformed the retail environment as well as many other businesses.
Why You Should Learn How to Create a Stunning E-commerce Site or App
Consumers from all over the world are benefitting a lot from the ongoing digitalization of modern life. This is because they can easily make online purchases.
Because of the rapid increase in internet adoption, the number of digital consumers has grown. In 2020 alone, over two billion people made online purchases. As a result, e-retail sales increased to almost 4.2 trillion dollars. And according to these statistics, this figure will shoot by 50% by 2025.
So having a stunning e-commerce site and apps should be a top priority today. It will help you penetrate and profit from this e-commerce industry.
Start with the following to have a stunning site and app for your e-commerce business.
User-friendly navigation
Quality Images and Videos
Website and App responsiveness
Beautiful and Professional Look
1. User-Friendly Navigation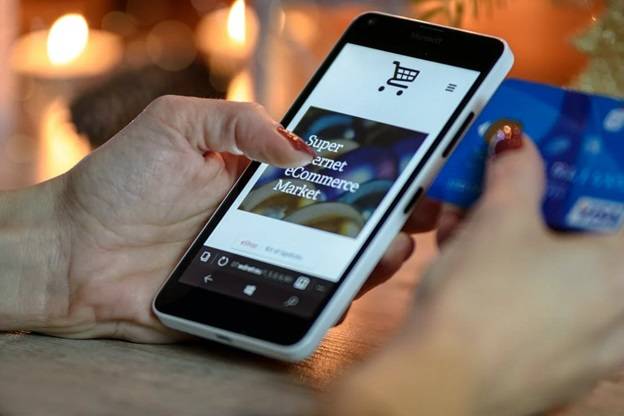 Customers want to locate what they're looking for seamlessly and faster. You'll drive away your audience if your e-commerce site is jumbled up with information and many navigation keys.
To ensure your existing and potential clients have an easy time on your site, ensure you have a user-friendly navigation system.
Leading website designing companies in NYC emphasize that your website navigation design can build or break you. As such, your site must be easy to navigate to retain users. Otherwise, users may bounce off if they get stuck or confused while looking for resources on your site.
Your site should divide products rationally into groups. For instance, your site or app should have navigation bars for different categories if you're running a general clothing store. You can have men's, women's, and kids wear navigation bars.
So, choose a straightforward site menu to make your site easy to use and navigate. A simple and user-friendly navigation bar is not only creative but functional.
And having many elements, such as colors, banner ads, pop-ups, etc., can impact your navigation bar. These elements take away from your e-commerce main site goal of closing sales.
Having many bells and whistles on your e-commerce site or apps is unnecessary. Often, they only serve as a source of distraction instead of attracting the potential client.
Ensure your design is simple, uncluttered, easy to navigate, and focused on the sell. If you achieve this, you'll be confident that your site is attractive and functional.
2. Include High-Quality Content like Images and Videos
Images are vital when it comes to e-commerce conversions. According to recent studies, website designers claimed to see a 40% increase in click-through rate after using relevant and quality images.
Today most web design services are also incorporating videos in their web design. According to Think With Google, sites with videos influenced the purchasing of 50% of consumers.
Most people will only purchase a product after they see it. And if you're selling a service or technology item, a video will help show its functions.
Ensure you have attractive, quality images and videos if you want more conversions on your goods.
Photos and videos help to boost your client's confidence in your brand. Ensure you have a variety of these images and videos showcasing various perspectives. Often, clients will only purchase something if they're sure about what it is and how it functions.
The lack of images and videos on your e-commerce site reduces the conversion rate. Ensure the site has several pictures and videos of high quality to attract potential clients.
Moreover, having a ton of high-quality videos and images benefits your site. You'll have a high conversion rate because of this. Also, quality images and videos make your site more attractive to the consumer.
3. Use Responsive Design
Almost 60% of the internet traffic today comes from mobile devices. According to Statista, in the second quarter of 2022, mobile devices recorded 58-9% of the global internet traffic. So it's vital to have a responsive design as it will allow your site to load correctly across all platforms without pinching to adjust the display.
Although most web designers create mobile-friendly templates, it's vital to consider their load time. Kissmetrics claim that every second counts and 47% of users appreciate it if the load time is in two seconds or less.
Moreover, the Think With Google study shows that mobile site bounce rates increase by 123% if the load time grows to 10 seconds.
Check out the size of your site's images to help speed up load times. Apple devices may improve the sharpness of the pictures, but huge files slow them down, and a brief lag could distract visitors.
According to Google images and text compression help, about 25% of pages save more than 250KB. This can act as a huge boost to speed up the page loads.
4. Make it Look Professional
The main reason you're developing an e-commerce site is to convince your visitors to purchase from you. And if your website doesn't look professional, it won't be easy for them to trust you. You're asking them to submit their sensitive data, such as their credit card details.
To build trust in your clients, ensure you invest in a good website. Apart from looking stunning, it needs to be professional for your site or app to succeed.
So what exactly does a professional site look like? Ensure the site is free from grammar and spelling errors. Moreover, the site needs a consistent color scheme, typeface, and footer design.
Also, ensure that all your products link are well-functioning. You need to ensure that your site's general design doesn't look like an amateur web designer developed it.
Besides, the photos and videos on the sites should be crisp and appear as if a professional took them.
The important thing is to seek professional web design services to achieve a professional look. And a professional web design is not only attractive; it also conveys to your audience how seriously you take your business.
Final Thoughts
Having a professional and stunning e-commerce site can be challenging. There are so many factors that you need to consider when creating an e-commerce site. For instance, the site needs to be user-friendly and responsive, with high-quality content (images and video).
You can work with a top web design company to enhance your user experience on your website using these tips. It will be not only attractive but also functional. If you think of it, it is a win-win situation that benefits your bottom line and clients.
Also, Read about- INVESTING TIPS FOR BEGINNERS | SKILLS NEEDED FOR A CALL CENTER AGENT | IM Mastery Academy CEO Christopher Terry | The Best Business Services | These 9 Secrets Will Make Your Ecommerce Website | Marketing With Drones for Small Businesses | More About the Ehic and Its Benefits | Guest Posting Services | On the Go? Let a Quality Moving Service Help | What To Seek In A Forex Trading Platform Before Making A Decision?
Also Read About –
HOW TO CREATE THE ULTIMATE GARAGE WORKSHOP
Things You Should Know About Hiring A Professional Electrician
Tips For Buying Dresses Online