Your home is a sanctuary where you and your family should feel safe and secure. However, with the rise of home invasions and burglaries, it's important to take steps to protect your property. One of the most effective ways to do this is by using technology. In this article, we'll explore some of the ways that technology can help you protect your home and provide peace of mind.
Useful Tech Items That Can Protect Your House
1. Smart locks
Smart locks are an excellent way to enhance your home security. With a smart lock, you can remotely lock and unlock your doors using your smartphone. This feature is particularly useful if you forget to lock your doors or need to let someone in when you're not at home. Some smart locks also have built-in cameras that allow you to see who is at your door before you open it.
2. Security cameras
Security cameras are an essential tool for protecting your home. They provide you with a visual record of any activity that occurs on your property, which can be invaluable in the event of a break-in or other crime. Many security cameras also have motion sensors and can send alerts to your smartphone when they detect activity. When choosing security cameras, consider whether you want indoor or outdoor cameras, a wired or a wireless battery powered camera, and whether you want cameras that can pan and tilt or have a fixed field of view. You should also think about whether you want a camera with a built-in siren or two-way audio that allows you to communicate with people on your property.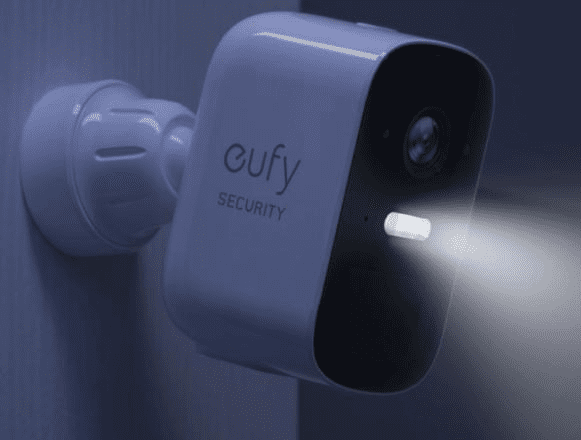 3. Video doorbells
Video doorbells are becoming increasingly popular as a security measure. They allow you to see and communicate with anyone who comes to your door, even when you're not at home. Some video doorbells also have motion sensors that can detect movement on your property and send an alert to your smartphone. When choosing a video doorbell, look for one that has a wide-angle lens, good video quality, and two-way audio. You should also consider whether you want a wired or wireless doorbell and whether you want a model that integrates with other smart home devices.
4. Smart lighting
Smart lighting can help deter intruders by making it look like someone is home, even when you're away. With smart lighting, you can set schedules for your lights to turn on and off, or control them remotely using your smartphone. Some smart lighting systems also have motion sensors that can turn on lights when they detect movement.
5. Home security systems
Home security systems are a comprehensive way to protect your home. They typically include a combination of security cameras, motion sensors, and alarms, and can be monitored by a professional security company. When choosing a home security system, look for one that has a backup power source in case of a power outage, and one that can be controlled remotely using your smartphone.
6. Virtual assistants
Virtual assistants like Amazon Alexa and Google Assistant can also be used to enhance your home security. With a virtual assistant, you can control your smart home devices using voice commands, which can be particularly useful if you're unable to access your smartphone. Virtual assistants can also be used to set reminders for things like locking your doors and arming your security system.
Conclusion
Overall, technology can be an invaluable tool for protecting your home and providing peace of mind. By investing in smart locks, security cameras, video doorbells, smart lighting, home security systems, and virtual assistants, you can create a comprehensive security system that meets your needs to keep your house free from any invasion even if you're far away.